by Paul Ebeling on Live Trading News
---
Fellow patriots, please listen to this short, inspiring message from General Flynn. General Michael Flynn exemplifies patriotism, courage, and love of God and country - despite some of his own countrymen relentlessly attacking him. Donations for his defense are greatly appreciated. If you can only give $5.00, please do so - every little bit helps. Thank you so much, and God bless. Letter from General Flynn.
---
George Soros's 7 Step Plan to Destroy America
America is at a very dangerous time in it history. The enemy, George Soros and his puppets are already inside of our gates wreaking havoc.
George Soros is implementing the Arab Spring strategies in very similar fashion to what he did over 5 years ago in the Middle East with the help of Barack Hussein Obama, John Kerry and Hillary Clinton.
His playbook is a combination of Hillary Rodham Clinton's hero, Saul Alinsky and his book, Rules for Radicals.
It is becoming clear that Mr. Soros is implementing the strategies associated with the 1st 3 stages as listed below.
The globalists, 1st introduced to our Republic by former CIA director and US President George HW Bush (41) are going planning to go all the way.
The Final Solution: A bifurcation point where soft kill methods, and diluting the native population through massive immigration will not be enough to ensure total dictatorial control over the planet by the globalists because its methods of replacement are not expeditious enough. That is when soft kill will need to become the Final Solution of hard kill.
In history, the pattern is always the same: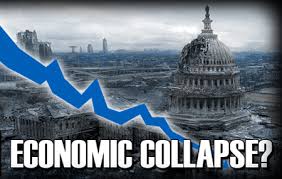 Step 1
Perpetrate an economic collapse that will put millions of desperate people on the street.
The plan calls for the complete disintegration of law order.Mr.  Soros has his excuse, the election of Donald J Trump as President. Mr. Soros has engineered group think in which some groups, collectively, have manufactured enough fear based upon lies, that people are striking out.
We are seeing this with riots in our major cities.
Mr. Soros is perpetrating a race war and when it spreads to other segments of our population, not only will safety be imperiled but so will the distribution of goods and services.
The economic chaos will give government the ability to implement extreme control and censorship in our country. If that happens, The Trump Populist revolution can be thwarted.
Step 2
Combine the economic collapse with the creation of a false flag series of events which necessitates the need for martial law and extreme measures of subjugation.
It would appear that a mass casualty event is in the works.
Step 3
Cordon people off for their own protection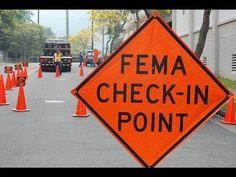 Step 4
Exploit whatever free labor can be extracted from this doomed group while they are being protected and this means the implementation of Executive Order 13603.
Step 5
Systematically exterminate the undesirable group as a move to promote national unity against a contrived common enemy (Christians and Jews). The use of the NDAA will come into full view and we will witness unparalleled persecution of the common enemy.
 Step 6
World War III will evolve out of the turmoil as was the case with World War II-Serfdom will re-emerge
Step 7
This is when global depopulation will begin in earnest. When the smoke clears and  the bulk of humanity has been buried, the New World Order will truly be born.
These 7 steps are all supported in history.
The big Q: What makes us Americans think that we are immune to established historical precedent?
Sometimes it is good to be reminded of who we are fighting and what their Agenda (2030) consists of.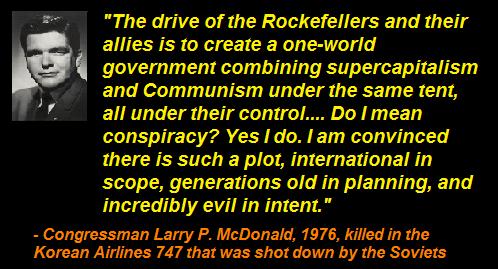 The Rockefeller Foundation has backed US Presidents 41, 42, 43 & 44. The foundation backed Hillary Clinton against Donald Trump and lost.
By Dave Hodges
Paul Ebeling, Editor