The stage is being set for the entrance of the antichrist.  All of your movements can and will be monitored.  We knew it was  coming but now it is all coming together!  Welcome to prophecy as we witness the convergence of all the biblical signs taking place. Our Redemption draws near…….
THERE WILL BE NO GETTING AWAY FROM GOOGLE
Google has purchased satellite start-up Skybox Imaging in it's quest to extend their all-seeing eye into every aspect of our lives. On the surface, Google says that they plan on using the new technology as a way to keep their Google Maps up to date, but those who are aware of their military-industrial complex ties think otherwise.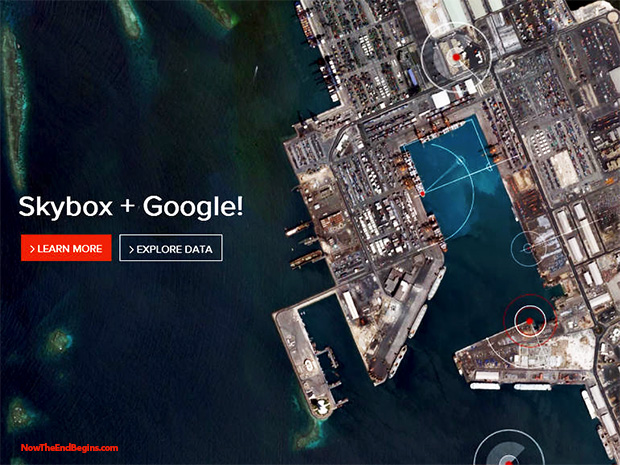 Please Spread the Word and Share This Post
Viewpoints expressed herein are of the article's author(s), or of the person(s) or organization(s) quoted or linked therein, and do not necessarily represent those of True Conservative Pundit
Subscribe to my daily newsletter, and join hundreds of daily readers and receive news and relevant commentary
Don't forget to follow True Conservative Pundit on Facebook, Gab, Spreely, USA Life, and Twitter
If you value what you see on True Conservative Pundit, please consider donating, any amount helps