Fellow patriots, please listen to this short, inspiring message from General Flynn. General Michael Flynn exemplifies patriotism, courage, and love of God and country - despite some of his own countrymen relentlessly attacking him. Donations for his defense are greatly appreciated. If you can only give $5.00, please do so - every little bit helps. Thank you so much, and God bless. Letter from General Flynn.
---
Now we see the true intent of Obamacare, a complete and total takeover of not just your health system, but of the insurance corporations themselves. The government will decide who gets care and who does not. They will decide who lives and who dies. This is true in all Socialist countries.
Blaze: Ezekiel Emanuel, one of the architects behind Obamacare, is now claiming that "insurance companies as we know them are about to die." Critics of President Barack Obama's signature health care law have long alleged that one of the real goals of the law was to put private insurance companies out of business.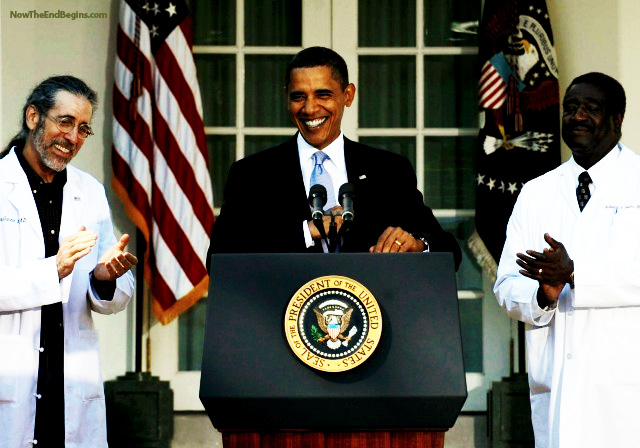 "So be prepared to kiss your insurance company good-bye forever," Emanuel concludes.
"The good news is you won't have insurance companies to kick around much longer. The system is changing," Emanuel writes in an op-ed on New Republic. "As a result, insurance companies as they are now will be going away. Indeed, they are already evolving. For the next few years insurance companies will both continue to provide services to employers and, increasingly, compete against each other in the health insurance exchanges."
Due to Obamacare, "new actors will force insurance companies to evolve or become extinct," he continues. Instead, new groups called "accountable care organizations" (ACOs) must start competing directly in the health care exchanges for exclusive contracts with employers. source – The Blaze
Taken from Now The End Begins
Please Spread the Word and Share This Post
Viewpoints expressed herein are of the article's author(s), or of the person(s) or organization(s) quoted or linked therein, and do not necessarily represent those of True Conservative Pundit
TCP News is an Amazon affiliate, by clicking certain links contained within posts, TCP may or may not earn a commission.
Another way you can support us is to purchase my book.
Subscribe to my daily newsletter, and join hundreds of daily readers and receive news and relevant commentary
Don't forget to follow True Conservative Pundit on Facebook, Gab, Spreely, USA Life, and Twitter
If you value what you see on True Conservative Pundit, please consider donating, any amount helps