My Comment:  I spent all morning trying to fix my computer because I couldn't get into certain accounts and then as soon as it started it ended, and I found these.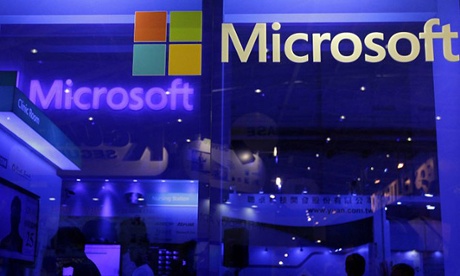 ---
Advertisement article continues below
Are you a Deplorable? Check out these "Deplorable" coffee mugs, and start your morning off
right!
Or maybe you want to
build the wall!
Be sure to check out
the biggest and best conservative store on the Internet!
---
Tens of thousands of accounts associated with customers of Microsoft, Google, Facebook and Yahoo have their data turned over to US government authorities every six months as the result of secret court orders, the tech giants disclosed for the first time on Monday.As part of a transparency deal reached last week with the Justice Department, four of the tech firms that participate in the National Security Agency's Prism effort, which collects largely overseas internet communications, released more information about the volume of data the US demands they provide than they have ever previously been permitted to disclose.
Full Article Microsoft, Facebook, Google and Yahoo release US surveillance requests | World news | theguardian.com.
Related:
Yahoo leads NSA-FBI account content data demands(BBC)
Yahoo, Yahoo Mail, And Flickr Hit With Temporary Service Interruption(Tech Crunch)
Viewpoints expressed herein are of the article's author(s), or of the person(s) or organization(s) quoted or linked therein, and do not necessarily represent those of True Conservative Pundit
Subscribe to my daily newsletter, and join hundreds of daily readers and receive news and relevant commentary
Don't forget to follow True Conservative Pundit on Facebook and Twitter.  Please help spread the word about us, share our articles on your favorite social networks.
If you value what you see on True Conservative Pundit, please consider donating, any amount helps.

Female, Christian blogger, writing, watching, uniting in prayer with the Body of Christ. Romans 1:16 For I am not Ashamed of the Gospel of Christ, for it is the power of God to salvation for everyone who believes.