The Cowardly Knockout Game Has Real Life Consequences.
On Monday, we here at NOW THE END BEGINS brought you the story of something called the 'knockout game', where inner city black teens will randomly attack helpless and innocent white men and women by blindsiding them with a sucker punch. As you saw in the video, the results are dramatic and terrifying.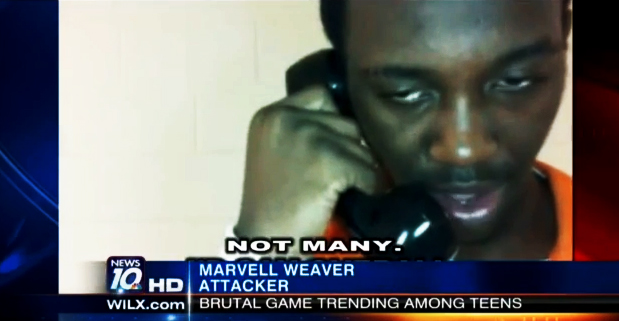 CLICK IMAGE TO WATCH VIDEO NOW
As a result of our story, major news networks all across the country are running it to warn people to keep a sharp eye out when walking alone on city streets. But there is a new wrinkle to this story, one that should strike into the heart of all these teens thugs with fear and trembling.
People are not just fighting back, they are shooting back.

The video we bring you today took place in Lansing, Michigan, where a teen attempted to taze an unsuspecting man waiting to pick up his daughter at a school bus stop. Tazing is a new addition to the knockout game. Click image to watch video of how one father fought back.
Please Spread the Word and Share This Post
Viewpoints expressed herein are of the article's author(s), or of the person(s) or organization(s) quoted or linked therein, and do not necessarily represent those of True Conservative Pundit
Subscribe to my daily newsletter, and join hundreds of daily readers and receive news and relevant commentary
Don't forget to follow True Conservative Pundit on Facebook, Gab, Spreely, USA Life, Twitter, and The Deplorables Network
If you value what you see on True Conservative Pundit, please consider donating, any amount helps